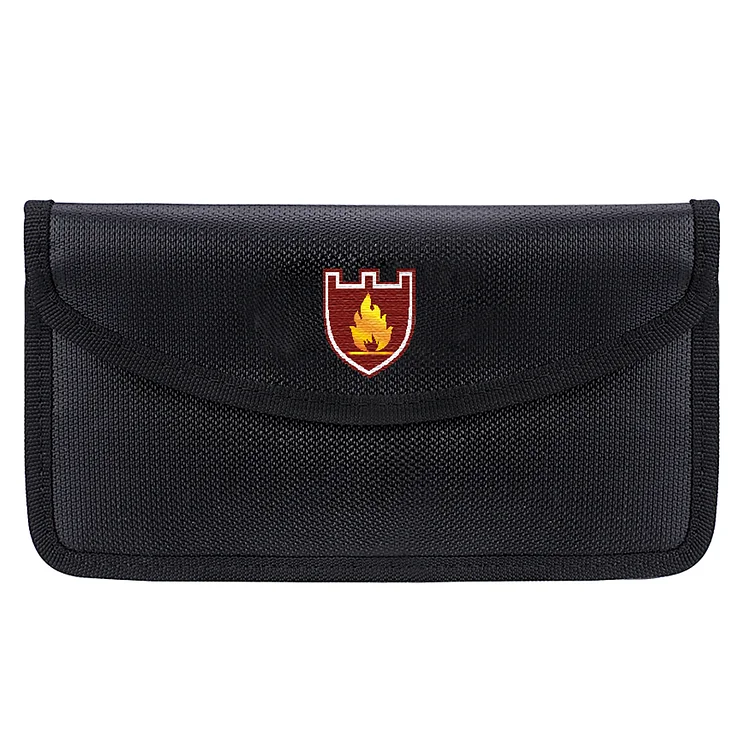 Bullet Points:
🔥High-quality fireproof material, safe and environmentally friendly: the outer layer is made of upgraded liquid silicone fiberglass cloth with low thermal conductivity and strong fire resistance. It can withstand 1000 degrees (1832°F) and has a smooth surface without causing skin discomfort.
🔥The HOOk & LOOP and fire zipper keep the flame from entering the interior. In addition, the bag is extremely durable and not easy to tear.
🔥The outer layer is fireproof, with 2 inner layers, of which is an electronic shield and the other a normal layer.
🔥Large capacity, placing mobile phones, mobile power, notes, jewelry, checks, cash, passports, license coins, precious photos, etc.
🔥Waterproof design, antibacterial, anti-aging, anti-corrosion, always guarantee your valuables and information.
Product Information
Item Weight:200g

Size:‎8.27*4.53 inches

Color:‎Black
‎ Material Type: silicone-coated glass fiber
Package: 1*fireproof bag