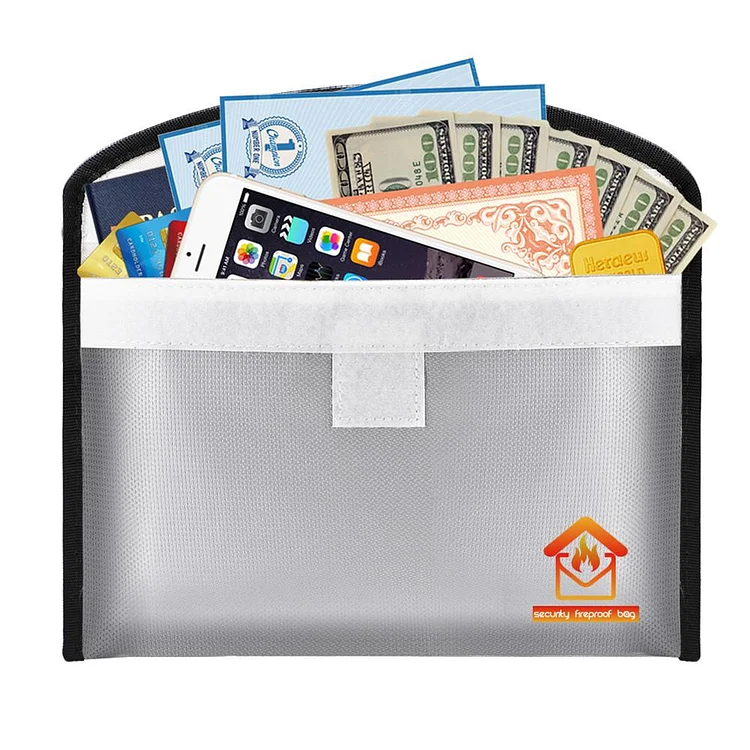 Features:
🔥Fireproof Material: The bag is safe and environmental protection. The outer layer is made of upgraded liquid silicone resin fiberglass cloth, which has low thermal conductivity and strong fire resistance. It can withstand a maximum of 1000 degrees (1832°F) and the surface is smooth, without causing skin discomfort.
🔥Hook & Loop Design: The flame can not enter the inside, in addition, the bag structure is very durable and not easy to tear.
🔥Three-layer Bag: Consists of glass fiber, non-woven fabric, liquid silicone glass fiber cloth three layers.
🔥Large Capacity: You can place mobile phones, power banks, notes, jewelry, checks, cash, passports, licensed coins, precious photos, etc. In the bag.
🔥Waterproof&Durable: The bag is anti-bacterial, anti-aging, and anti-corrosion, and it always guarantees your valuables and information.
Product Information
Size: 10.63*6.69inch
Gross weight: 200g

Color: Silver
Material Type: silicone-coated glass fiber

Package: Waterproof Fireproof Document Bag *1