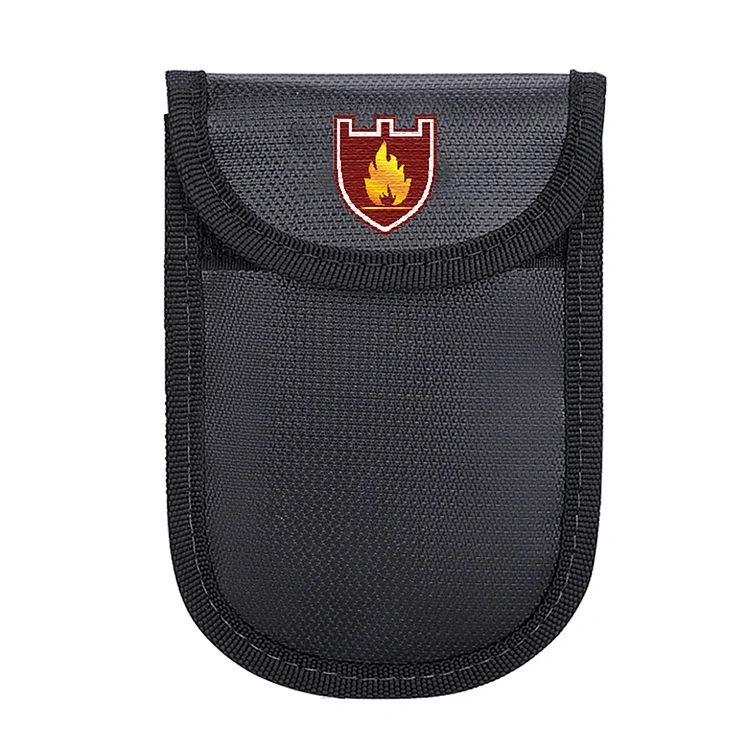 Features:
🔥 High-quality fireproof material, safe and environmentally friendly: the outer layer is made of upgraded liquid silicone fiberglass cloth, with low thermal conductivity and strong fire resistance. It can withstand a surface of 1000 degrees (1832 °F) and can not cause skin discomfort.
🔥 Lightweight and compact, it is suitable for storing receipts, bills, bills, cash, magnetic cards, keys, etc.
The inner bag is designed with two pockets for greater capacity and better classification.
🔥 The outer layer is fireproof, with 2 inner layers, one of which is an electronic shield and the other is a normal layer. Ideal for homes and offices, always guaranteeing your valuables and information.
Product Information
Item Weight:100g

Size:‎5.5*4 inches

Color:‎Black
Material Type: silicone-coated glass fiber
Package: 1*fireproof bag