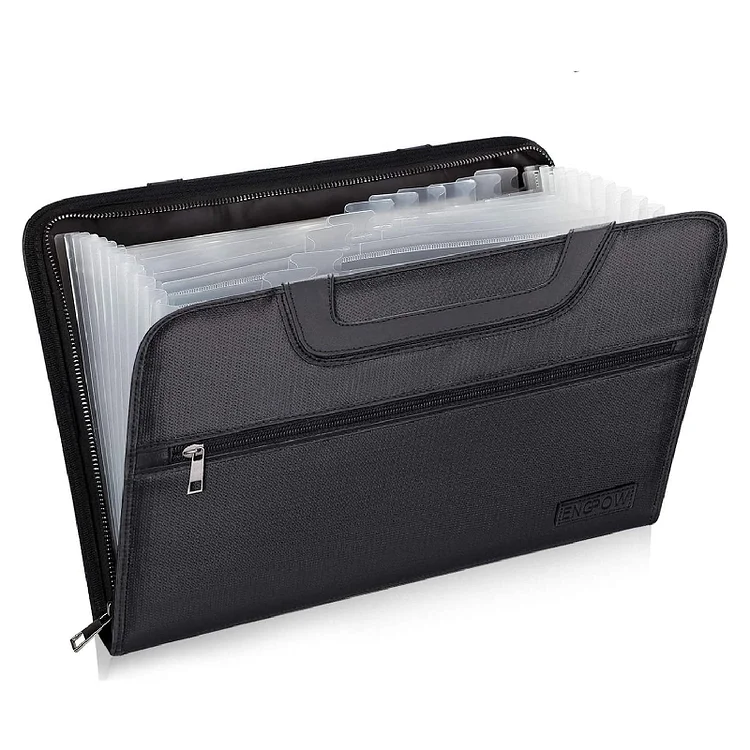 DOUBLE LAYERS PROTECTION: This newly designed file folder uses different materials than another folder. Double Layered design, high-quality

Non-itchy Liquid Silicone Coated Fireproof Fiberglass

which feels very comfortable to touch, this bag is FIRE and WATER RESISTANT. Fireproof file folders can fully protect your important documents, paper, birth certificate, and passport. It will be an ideal great Christmas gift for your family or friends.
SIZE:

13.8" x 10.4" x2" ,Weight:600g/21ounce,13 individual pockets.

Fireproof file folder makes it suitable for daily filing and storing of documents(with Color Labels); Suitable for A4 and letter size.
WIDE RANGE OF APPLICATIONS: Fireproof folders are very durable, rainbow pocket design, and have a stylish appearance. Not only can you put your file folder at home, office, in the car, or at school, but it's also a good decision to put it in the safe box. You can feel 100% confident that your important information is in a safe place.
Product Information


Material: Silicone Coated Fireproof Fiberglass
Item Weight:600g
Size:13.8" x 10.4" x2"
Tab Cut: ‎1/5 Cut
Sheet Size: ‎A4/Letter Inches