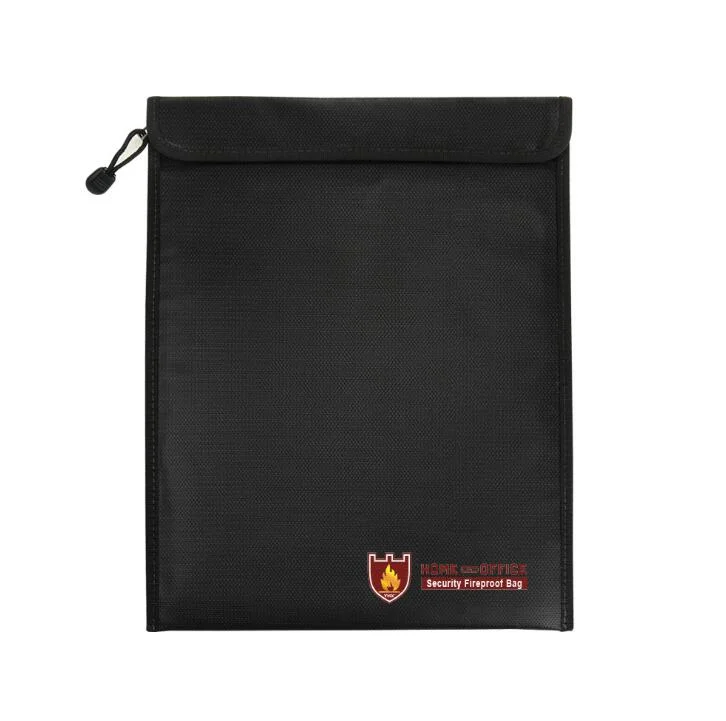 Are you often feel anxious that a fire would burn up everything? Well, it's high time you relaxed! This fireproof bag will keep your important files and money safe whether in a fire or a flood, eliminating fire and water damage danger once and for all!

Features:
Features double layered design, and fireproof fiberglass coating, this money and document holder can promise maximum protection.

Being water resistant and withstanding up to 1200℃ or 2192℉, this fireproof organizer will never let you down.

Great sealability and moisture-proof, the strong closure protects the inside items well. Don't worry about there any mold or moisture found inside for a long time.

Large capacity, perfect choice for homes and workplaces! Keep your money, old photos, legal contracts, passports, certificates and other valuables safe.

Foldable and portable, just put it in a kitchen drawer or small safes.
Specification
Color: Black/ Silver

Material: Liquid silicone

Item Size: 38*28cm | 15*11 inches

Item Weight: 280g