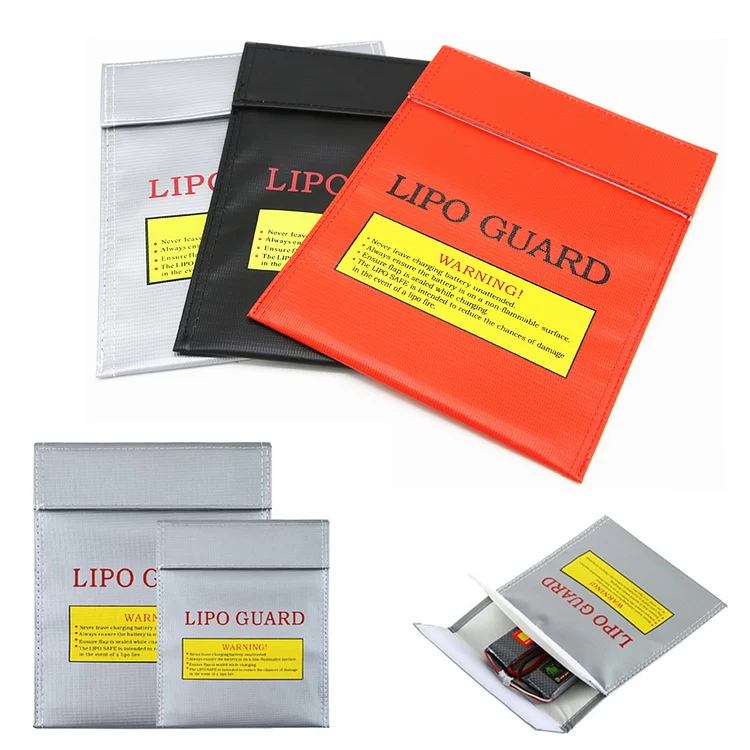 Features
RC Lipo lithium polymer battery safety guard charge bag.
The safest way to charge and store your lips.
Protect your workshop, family and home from the hazard of lipo charging.
This is a fireproof bag, designed to stop and contain any fire caused by incorrectly charging poorly functioning lipo packs.
We always urge all of our customers to always practice extreme caution when charging lithium polymer packs.
Never leave a charging lithium battery unattended.
Safety and peace of mind when charging your Lipo\'s!
Specification
Small Pack
Color: Silver | Black | Red
Net weight: 84g
Package weight: 101g
Size:

18*23 cm

| 7.1*9.1 inches
Large Pack
This large pack is W23cm x L30cm ( fit three 2200mah 3S1P packs comfortably)
Net weight: 127g
Package weight: 143g
Color: Silver | Black | Red
Size:

29*23 cm

| 11.4*9.1 inches
Packet content:
100% Brand New
1 x LiPo Battery Safety Guard Charge Bag