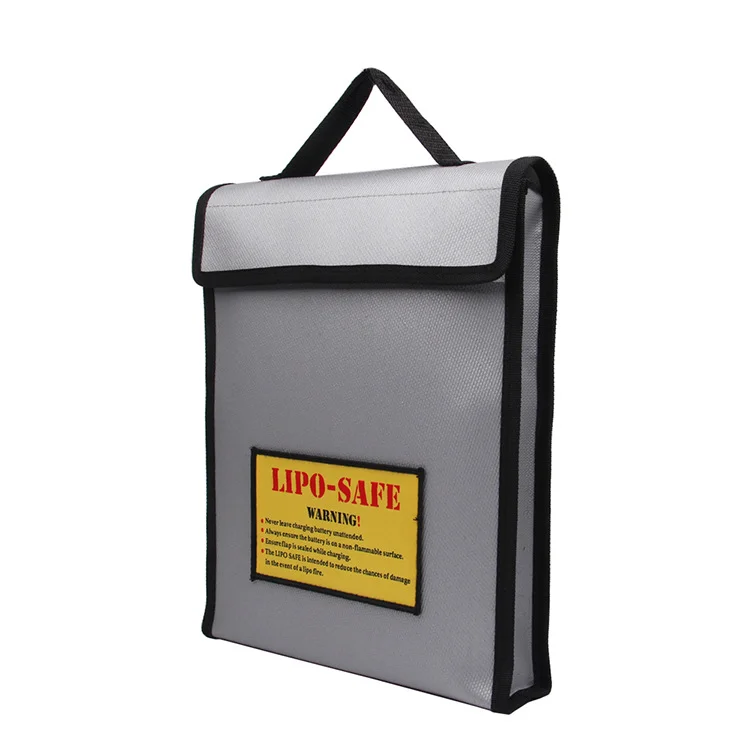 The fireproof bag uses fireproof cloth as raw material, when the battery charges accidentally burn or explode, it can effectively isolate the contact between the battery and the air to achieve the purpose of extinguishing the fire. This way can greatly reduce the loss caused by combustion and explosion. Charging and storing batteries can be done in the protective bag, which is safe and environmentally friendly, more assured and more worry-free. Lithium battery protection, bromine hydrogen battery protection, all kinds of battery protection, and charging protection!
Product Information
Product Name: Battery Safety Bag
Color: Silver
Product Size: 230*300*50mm | 9*12*0.2 inches
Material: Fireproof Fiber Cloth
Features: Explosionproof, Fireproof, Waterproof, Lightweight, Heat-resistant
Application: The fireproof storage bag is used for the safe transportation, storage, and charging of lithium batteries.